Here at Wild Rubus we understand that it can be a bit mind blowing thinking about what flowers to make your day perfect, but we are here to help and make it fun. Here are a few answers to questions that you may have.
How much do you charge?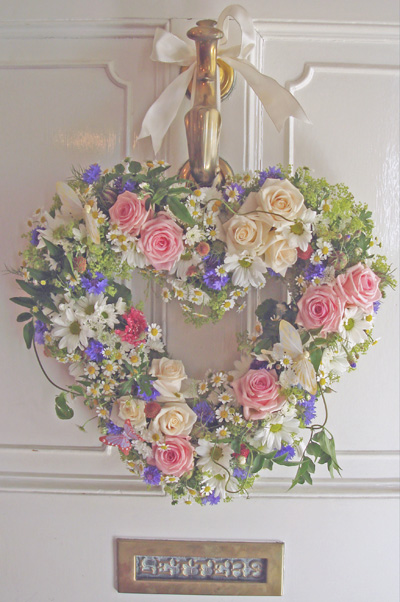 We offer a bespoke service which is tailored to you. The cost is dependent on the type of flowers you choose, quantity you need and the designs you want. Because of this we do not offer a price guide but are happy to work with you to any budget.
What services do you provide?
We provide all aspects of floral styling from bouquets and buttonholes to floral arches. We also can provide is on the day styling service for those extra finishing touches.
Where do you get your flowers from?
We work closely with a local floristry wholesaler to make sure we're getting exactly what you want. If you just want seasonal local flowers we're more than happy to supply these to you. Also we grow a few flowers and lots of herbs ourselves.
Where are you based?
We are based in sunny Eastbourne, East Sussex and cover East and West Sussex, Kent, Surrey and London. But we are always happy to pack our bags and follow you were ever you need us!
How do I book a wedding consultation?
You can contact me for a consultation via telephone, email or by completing the enquiry box on the say hello page.
What happens at the consultation?
At the initial consultation, we will discuss every aspect of your big day and the flowers you might choose to accompany it. We will help, guide and advise you by discussing colour, style and setting in depth to make sure our flowers compliment your wedding in every detail. We will also discuss your budget and what we need to achieve within it.
What do I need to bring to the consultation?
To help us get the most out of your consultation please bring along some pictures of flowers and arrangements you like, a picture of your dress and bridesmaid dresses and any colour swatches you have.  If you have a Pinterest wedding board please e-mail me the details prior to the wedding consultation as this really helps me get the vision and feel you are trying to capture.
What happens after the consultation?
After the consultation I will send you a detailed quotation, including a description of the arrangements we discussed and a Pinterest board with detailed pictures of the flowers and props I have recommended. The quotation will also include info on the deposit and payment terms.
How do we book you for our wedding flowers?
To reserve your wedding date we ask for an initial deposit payment of £150.00 or 25% (depending on the size of your wedding) with the remaining balance due four weeks before the date of your wedding. Payment can be made via BACS or Cheque. Details of this are provided at the time of booking.
What should we expect running up to the wedding?
Four weeks before your wedding, I will contact you to run through your quotation to make sure it includes everything you will need for the day and to finalise any last few details. We will send you a delivery schedule form asking you when and where you acquire your flowers.
When will you deliver the flowers?
On your wedding day, the ceremony and venue flowers will be set up in the morning (at a time pre agreed with yourself and the venue / church) and the bouquets and buttonholes will be delivered to you around 2 hours before the start of your ceremony.
Will you collect the vases and props after the wedding?
We will arrange a time with you and the venue / church to collect any vases and props; this is normally the day after your wedding. It is very helpful if you could arrange for the hired items to be grouped together and left to one side for me to easily locate the following day.
If we haven't answered your question just pick up the phone or drop us a line and we'll get back straight back to you.