With the wedding season in full swing (I'm swimming in flowers at the moment, my heaven) so with this in mind I showed Emma from A Quiet Style how to make a traditional buttonhole.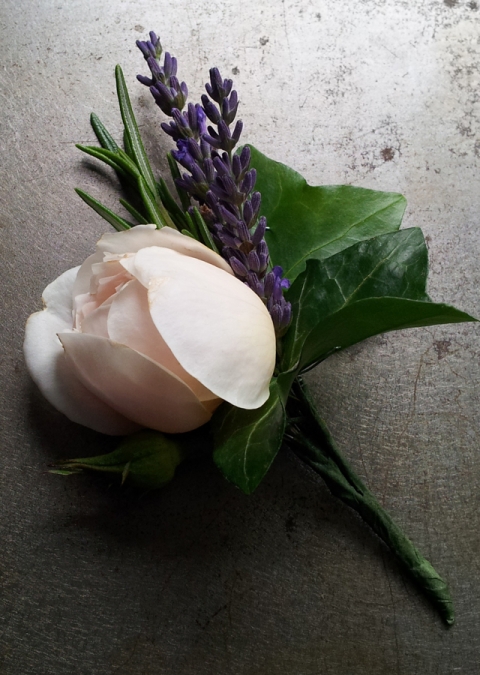 There is an endless choice of what combination of flowers to use but on the whole a traditional buttonhole is made with a rose and softened with leaves. Then you can and I love to add other little flowers, berries, or even feathers. If you want a little inspiration of what flowers, or combinations to use, then check out my pinterest board where I have gathered together a few of my favourites.
Generally buttonholes or Boutonnière are warned by the Groom, Best Man, Ushers and close male members of the bride and groom's family (fathers and brothers). With female members of the families (mothers and grannies) having a corsage. I often get asked what the difference between a buttonhole and corsage is. Corsages are lighter and more delicate than a traditional buttonhole, making it much more feminine and easier to attach to light fabric.
Remember to check out Emma's blog to find out how to make this buttonhole and next month Emma and I'll be making Posey buttonholes, a much more relaxed in style buttonhole.