Something a bit different on the blog this weekend and not a flower insight, just some slightly dirty florists' hands, sorry! I thought I would share with you how to make a traditional Christmas Cracker. My family are coming to mine for Christmas this year (for the first time… Eek!) so I thought I would spoil them by making some personalised Crackers. It really is so simple and you can gather most of the things you would need from around the house.
You will need:
Christmas Cracker Template
Cracker snaps – (the bits that go inside the cracker to make the noise) you can purchase them at any good craft store or online.
Paper – any pretty paper, Christmas wrapping paper or even brown craft paper.
Toilet rolls or kitchen rolls tubes.
String or Ribbon
Silly jokes, Christmas paper hats and little presents to go inside – when choosing your presents make sure that they will fit neatly inside your cardboard roll. You can write out some jokes on the little piece of brown paper and make your paper hat with some tissue paper.
Sellotape
Double sided Sellotape
Craft knife and cutting board
Scissors
1. After downloading the Christmas Cracker template cut out the diamond shapes and cut to prefered size. Double-check that the template fits round your cardboard rolls and adjust it if it needs to be made bigger or smaller.
2. Lay the template on the back of your chosen paper, draw around the diamonds and mark out your chosen size of your finished Cracker.
3. Remove the template and with your craft knife cut out these newly drawn diamonds.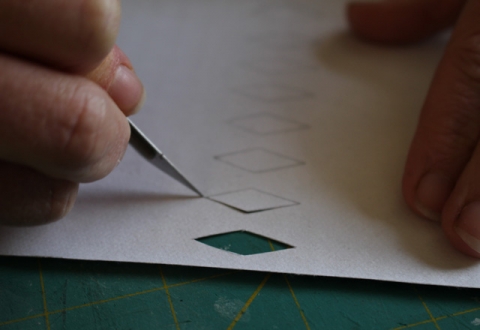 4.Taking your cardboard tube attach the cracker snap to the inside of the tube with a little piece of Sellotape.
5.Fold in the end of the crackers from the middle of the diamond, this will help with the tying point later on.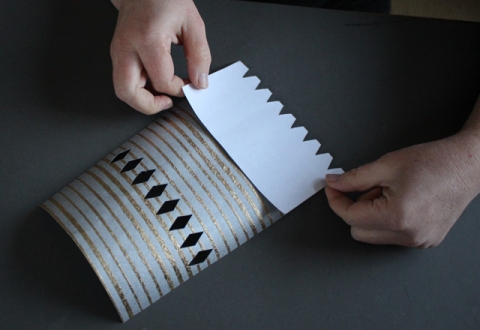 6. Cut off a piece of double sided Sellotape slightly smaller than the long length of your Cracker side and attach to the edge on the good side of your paper.
7. Taking your Cracker paper, wrap it around the cardboard roll. Stick down the double sided sticky tape to the cardboard roll and attach the other end of the paper to the double sided sticky tape.
8. Fill your crackers with a silly Joke, Christmas paper hat and a little present.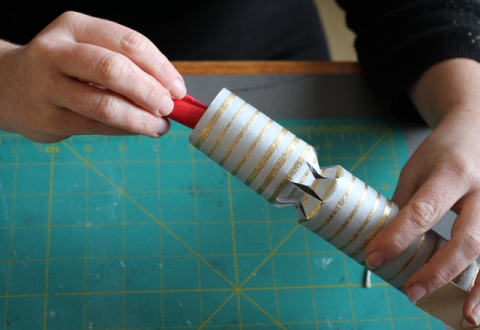 9. Tie the ends with string or ribbon and remember to name the crackers if they are for a certain someone.
And you're done!! I hope you have a very Merry Christmas xx