Well Christmas has come and gone and now I'm looking forward to the spring, I just want it to be here already! I never enjoy the long dark nights and cold early mornings of January; well not until I start seeing the snowdrops bravely showing their heads and that always gives me hope that the warmth of spring won't be too far away.
Last week I met up with Emma from A Quiet Style on one of those cold January mornings to work with her on another floral tutorial, I do hope you go and have a look at it and try it out! Of course it was inspired by the seasons, bulbs are always the hardiest of the flowers and most welcome in our homes to bring sweet heady scents and to fool us into thinking that spring is here already.
I was also inspired to do and try something different and I adore the work of Ken Marten  of Hermetica London.
The use of the different textures from the sparkling glass, earthiness of the soil, moss, skulls, the delicate orchids or fern and the uses of different containers make his terrariums just gorgeous.
One of my other inspirations was this image from Residence magazine. It seems like magic to be able to watch a tree grow, see the roots swell and mature…. makes my heart flutter!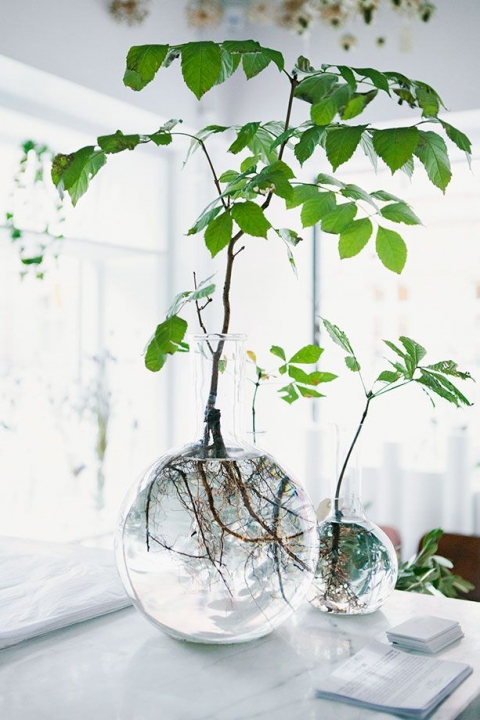 Get me to the greengrocers I need an avocado so I can try this too! From A Well Travelled Woman 
I really hope you like what Emma and I created and you can see how I interpreted my inspiration to make something easily achievable within the home.