With only a few days left in February Emma from A Quiet Style and I managed to find time to do February's floral tutorial. This month I showed Emma how to create the tricky but essential floristry technique of a hand tied bouquet.
In essence a hand tied bouquet is a bouquet made in the hand with this stems all spiralling in the same direction, doesn't it sound easy! Although it's one of the most common ways to buy or give flowers it takes time and skill to master.

In May I'm holding a hand tied bouquet workshop in the beautiful surrounding of Upper lodge, Sussex. You will create a wonderful seasonal hand-tied bouquet that you'll be able to take home and enjoy at the end of the day.
On the workshop I'll start the day by guiding you through how to choose, condition and prepare your flowers and foliage, before taking you through the hand tied spiralling technique. You will also be shown how to aqua and gift pack your beautiful bouquets.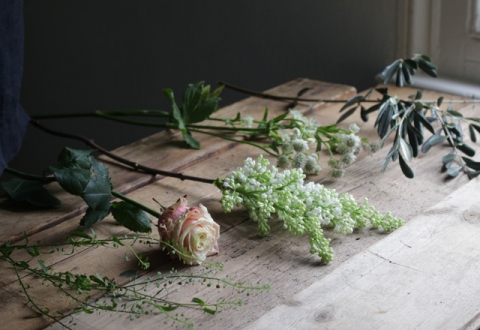 There will be lots of gorgeous flowers and yummy food so why not come and play.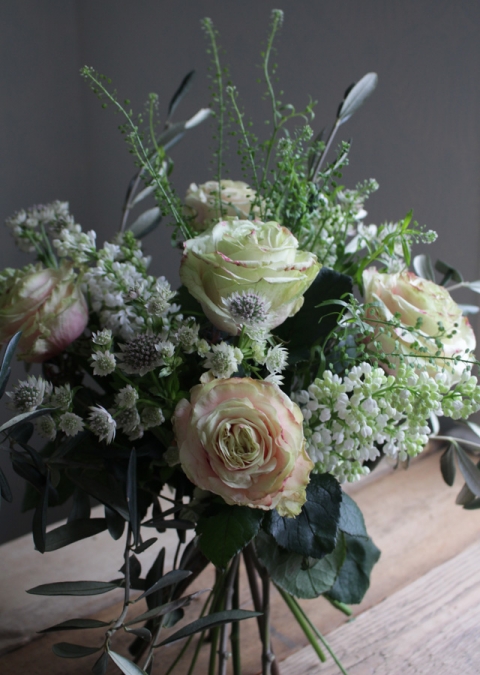 For more information or to book a place please drop me a line, it would be lovely to have you there!