I thought I must quickly share with you some images from this month tutorial with A Quiet Style.
I'm a big fan of urn arrangements from traditional (like this one), to loose asymmetrical ones which are inspired by oil paintings from the Dutch masters, or they can be more wild and free like a hedgerow with dog wood roses rambling through it.
Whichever you have they always add a bit of glamour and theatre to a wedding or event.
I must also add a little side note about the colour choice. I was so excited when I saw these amazingly soft, creamy, peachy and blush tones chrysanthemums (Avignon, is there variety name) and mixed with the Jew tones from the Ranunculus, Alliums and Roses it makes my heart sing with joy.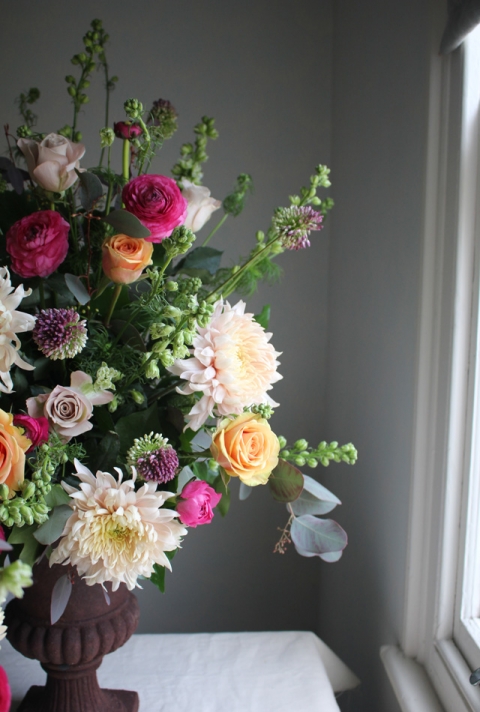 I really hope you go and look at Emma's blog to see how they were made. Caroline xx